Public Relations & Information Section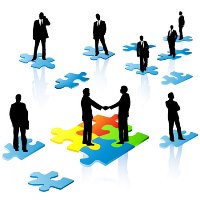 One of AL-FAO GENERAL ENGINEERING COMPANY sections which brings out of all the works done through the following information methods:

1 – Picturing &documenting stages of works in all the projects.
2 – TV interview with many satellite channels and bring out all the information reports in the newspaper to declare the ministry and the company part in this field. Our company attained the first position in the information contest held by the ministry of construction and housing.
3 – Provides the information and relation section in the ministry periodically with all the information activities done by our company.
4- Produce video films, photographs and montaging to present them in the exhibition, seminars and different occasions.
5- Participating in all the exhibition held by our ministry and the general company of Iraqi exhibition. We attained the first position in three successive years.
6 – Preparing celebrations for the project inauguration such as (AL-Sarafiya steel bright, AL-Salam housing complex in holly najaf, AL-Sayada housing complex in Kirkuk, AL-Jehad housing complex in Baghdad and contract signing for AL-Ahrar housing complex …).
7 – Propagate all the bids, announcement concerning our company works in the newspapers, prepare and print all publications of the company for propaganda.
8 – Issuing identification cards for all the employees.
9 – Contributing in all activities held by the ministry.